Image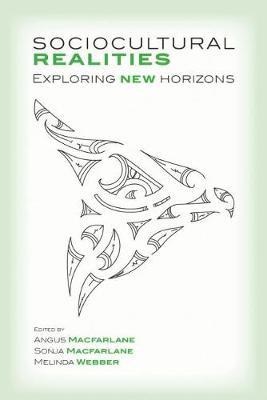 Sociocultural Realities: Exploring new horizonsexamines sociocultural approaches in the education sector, from early childhood to tertiary. With few publications covering such a range, there is a common struggle to gain a better understanding of the impact of social and cultural discourses on learning and teaching; this book aims to encourage the discussion and application of the theory and practice by researchers, policy-makers and teacher educators in Aotearoa New Zealand, Australia, Canada, and elsewhere. The evolution of sociocultural theory is illustrated, and its links to cultural diversity across these three geographically distinct settings are shared. By way of a range of personal experiences, and some innovative research that showcases sociocultural theory in practice, the book offers practical examples for educators to employ in today's diverse learning contexts. Three key messages recur: the importance of people working in partnership, the worthiness of protecting diversity and uniqueness, and the significance of participation as an enabler of success.
Sociocultural Realities: Exploring new horizons is a reference for teachers, special education advisors, psychologists, university lecturers and paraprofessionals.
Angus Macfarlane is Professor of Māori Research at the University of Canterbury and Kaihautū (Senior Māori Advisor) of the New Zealand Psychological Society.
Sonja Macfarlane is a senior lecturer in the School of Health Sciences and Co-Director of the Māori Research Laboratory at the University of Canterbury.
Melinda Webber is a senior lecturer in the School of Learning, Development and Professional Practice at the Faculty of Education, University of Auckland