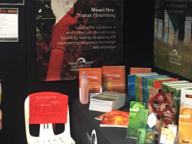 MAI Journal's new special issue is available online! He Vaka Moana - Navigating Māori student and Pasifika student success in the tertiary sector introduces a compilation of eight articles that provide an invaluable contribution to our understanding of how we can improve teaching and learning in tertiary settings.
This special issue of MAI Journal is edited by Dr Ema Wolfgramm-Foliaki and Dr Hinekura Smith (NPM's Emerging Researchers' Leader), who are both kaitiaki for the He Vaka Moana programme at the University of Auckland.
Professor Cynthia Kiro and Associate Professor Damon Salesa comment in their foreword that the issue is "released at an unprecedented moment" as schools and universities have adjusted and adapted to online learning and engagement during the COVID-19 pandemic. In doing so they have turned to a new online ocean, where so many of the waters remain largely unknown. In these times the inequalities that academics, researchers and students wrestle with, and the values with which they confront them are heightened. "Innovative work that can offer insight at times like this becomes of special value."
Articles in the issue are:
MAI Journal
is an open access journal that publishes multidisciplinary peer-revied articles that critically analyse and address Indigenous and Pacific issues in the context of Aotearoa New Zealand.
You can download and read this issue via all the links above.