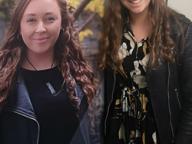 NPM's ongoing partnership with Fulbright New Zealand is now in its tenth year. Since signing an agreement at Waipapa Marae in 2010 this partnership has enabled Māori academics to travel to the US to expand the scope of their research, create valuable connections and forge life long relationships with other Indigenous peoples internationally.
Past recipients of both the Fulbright-NPM Graduate and Scholar Awards have included Dr Jason Mika (pictured above), Dr Sharon Toi, Carrie Clifford (pictured left), Associate Professor Andrew Erueti, Dr Robert Joseph, Rachael Jones, Te Puoho Katene and Maia Wikaira ... amongst many others.
In 2020 we are continuing to offer our Graduate and Scholar awards together with Fulbright New Zealand.
The Fulbright-Ngā Pae o te Māramatanga Graduate Award is for a promising New Zealand graduate student to undertake postgraduate study or research at a US institution in the field of Indigenous development. Read about our recent Graduate Awardee, Carrie Clifford, in Fulbright NZ's Bright Sparks publication here.
One award valued at up to US$40,000 (plus NZ$4,000 travel funding) is granted annually for up to one year of study or research in the US. Applications close August 1
The Fulbright-Ngā Pae o te Māramatanga Scholar Award is for a New Zealand academic, artist or professional to lecture and/or conduct research at a US institution in the field of Indigenous development. One award valued at up to US$37,500 is granted each year, towards three to five months of lecturing and/or research. Applications close October 1
Apply for the Fulbright-NPM Graduate Award here
Apply for the Fulbright-NPM Scholar Award here