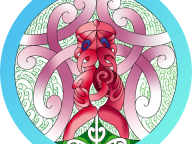 2022 Jun 29 9:00 AM to 2022 Jun 29 4:00 PM
The Tū Mai:  Rongoā Māori Symposium reflects a pivotal time in the recognition of the mana of Rongoā Māori by the health and disability sector in Aotearoa.  This Symposium was inspired through working with the Rongoā Māori community as part of a Health Research Council-funded project, Te Ao Rauropi: Mapping the Biosphere of Rongoā Māori.
The Ministry of Health, Accident Compensation Corporation, the interim Māori Health Authority, Whakauae Research Services and Rongoā communities have partnered to host this Symposium.  We will share current perspectives on the place of Rongoā as a taonga tuku iho in our collective commitment to improve health equity for all New Zealanders. This Symposium will ask:
Can mātauranga and Western science safely and respectfully co-exist in a national health and disability framework?
What impact have Rongoā Māori services offered by ACC during the past 2 years had on health outcomes and injury recovery for our population?
What does the ideal Crown Treaty Partnership look like for Māori in the health and disability arena, and what do we need to overcome the challenges?
What does it mean for community and health professionals when hospital administration and Rongoā Māori practitioners come together?
This is an exciting opportunity to look our challenges in the eye and share the wealth of mātauranga we have accrued in recent times about the potential of two worlds working together to forge a better future.
Click the link for more information 
https://rongoa-symposium.whakauae.co.nz/